After having been assured of a fight with Mexican boxer Fernando Montiel, who is the current WBC and WBO bantamweight champion, Nonito Donaire may have to look around for a major fight to keep him in the list of The Ring's top ten pound-for-pound fighters next year.
This developed as Montiel figured in an accident in Mexico while attending a motorcycle event as special guest. Montiel suffered in a fall from a motorcycle he was riding on as rear passenger. Somebody else was driving the motorcycle.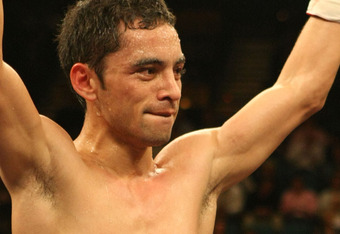 It was reported that the driver lost control of the motorcycle when it hit some gravel or rocks on the road.
Montiel was reported to have suffered some bruises on his body and a major damage to his right leg. He received initial treatment in a medical facility near the site of the event but later brought to a hospital in Sinaloa for x-ray.
Fortunately, his doctor said there was no fracture and the Mexican boxer can resume workouts in about three weeks. Montiel's right leg was on cast.
Montiel and Donaire are tentatively scheduled to fight February next year.
Donaire, who is ranked number four in the Ring's latest pound-for pound rankings, is hoping to land a fight with popular Mexican Fernando Montiel in February next year for a possible record-breaking fight purse of his boxing career.
The Filipino-American boxer said he knew of some reports and figured something would postpone the fight. "We wanted to make sure, that is why we signed a two-fight contract with Top Rank to ensure us that we are going to fight Montiel". I'm happy signing that contract to make sure my fight with Montiel gets made" Donaire said.
Donaire and Wladimiro of Ukraine Sidorengko will be featured in the under card of the highly explosive fight between Julio Cesar Chavez, Jr and Alfornso Gomez at the Honda Center in Anaheim, California on December 4.
Fernando Montiel is the current WBC/WBO bantamweight champion and presently rated as the eight pound-pound-boxer in the world.
With the positive initial finding of Motiel's doctor and barring unforeseen events, boxing fans will be treated to  another exciting match and a major boxing event early next year.